I remember an obscure article several years ago saying they'd found, like, three zebra mussels in one of the lakes, and then nothing. But now it looks like they've hit their stride
As recently as July, densities of adult zebra mussels in places Spear was monitoring were about 10-to-15 individuals per square meter, extremely low by standards of the Great Lakes region, Spear says, adding: "about as low as you'll find them in systems where they're known to exist."

However, "we saw a very strong recruitment event in mid-August," Spear says, "which boosted densities from 10-20 per square meter, upwards of 200 per square meter in some places. If any decent proportion of these young mussels are left by reproduction time next year, I think we will definitely be seeing continued exponential growth of the population."

This is what an invasion looks like.
This is a dragonfly nymph with two freaking zebra mussels on it. They attached and grew between molts! I knew they could grow fast but I didn't know it was that fast.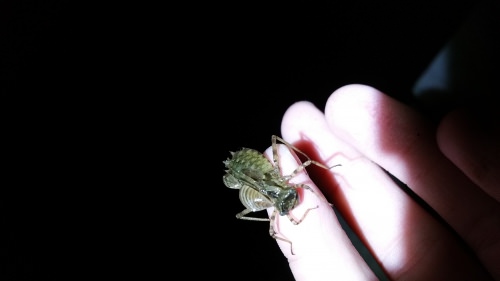 If you love those lakes, get out there and take a good look before the snow flies. Gonna be a different lake next summer.