People are always afraid of the weather - so climate change makes a good religion for them to have. In a lot of ways, climate change has been the
only
religion that any people have ever had. The basic theory: The gods are angry: make sky go 'boom'!
The Charlatan: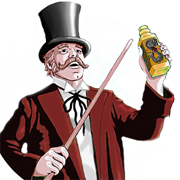 The Snake Oil Salesman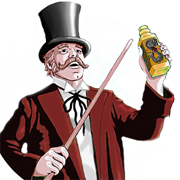 The Global Warming Oil Salesman: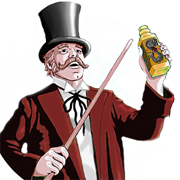 James Delingpole wrote:

Scientists at two of the world's leading climate centres - NASA and NOAA - have been caught out manipulating temperature data to overstate the extent of the 20th century "global warming".

The evidence of their tinkering can clearly be seen at Real Science, where blogger Steven Goddard has

posted

a series of graphs which show "climate change" before and after the adjustments.
Christopher Booker:
When I first began examining the global-warming scare, I found nothing more puzzling than the way officially approved scientists kept on being shown to have finagled their data, as in that ludicrous "hockey stick" graph, pretending to prove that the world had suddenly become much hotter than at any time in 1,000 years. Any theory needing to rely so consistently on fudging the evidence, I concluded, must be looked on not as science at all, but as simply a rather alarming case study in the aberrations of group psychology.
'He who controls the past controls the future. He who controls the present controls the past.' — George Orwell