I have a problem with milk [see current photo below]. I always seem to have either too little or too much. It's so expensive to buy milk in containers less than a half gallon, but I never seem to use it fast enough. Then when I'm cooking and need milk for macoroni and cheese, Hamburger Helper, or a host of other needs, my milk is bad.
I'm considering purchasing powdered milk to have around to rehydrate as needed. Has anyone used it much?
Does anyone else have a similar dairy problem? How have you gotten around it?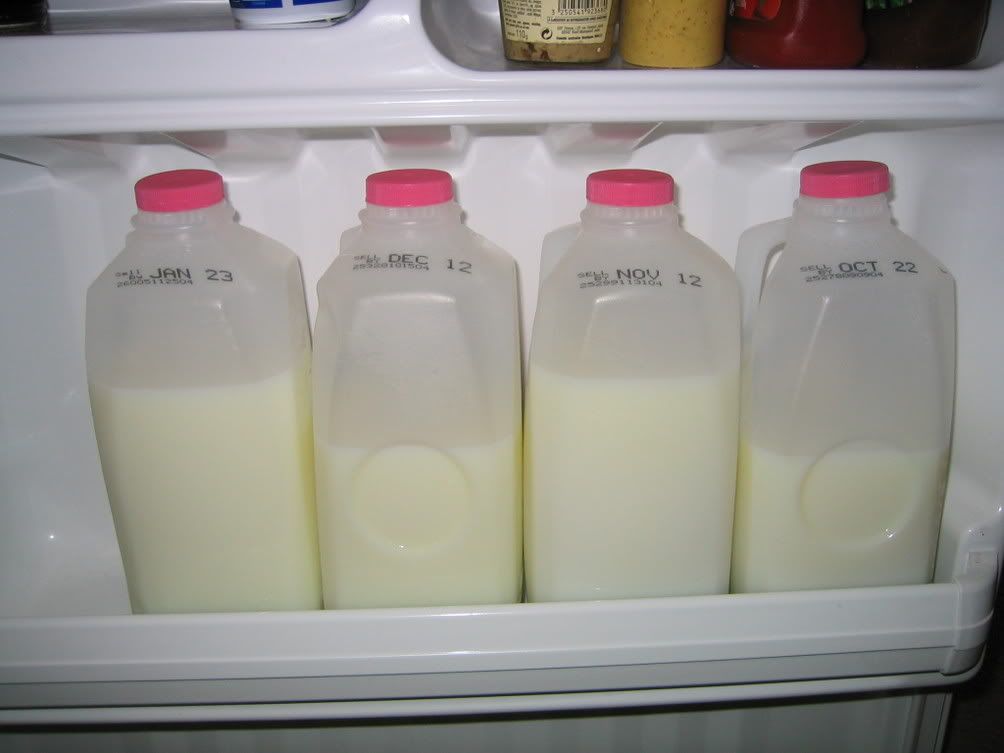 [/img]