Way back in 1981, NASA scientist James Hansen published a paper in Science with the title
Climate Impact of Increasing Atmospheric Carbon Dioxide
. In the paper, Hansen and his colleagues made various projections of global climate through 2100.
How are those projections looking so far? Pretty accurate -- except that they tended to
under
estimate the rate of warming. The red and pink lines are actual, observed temperatures so far; the gray graph behind them is the projections from the 1981 paper: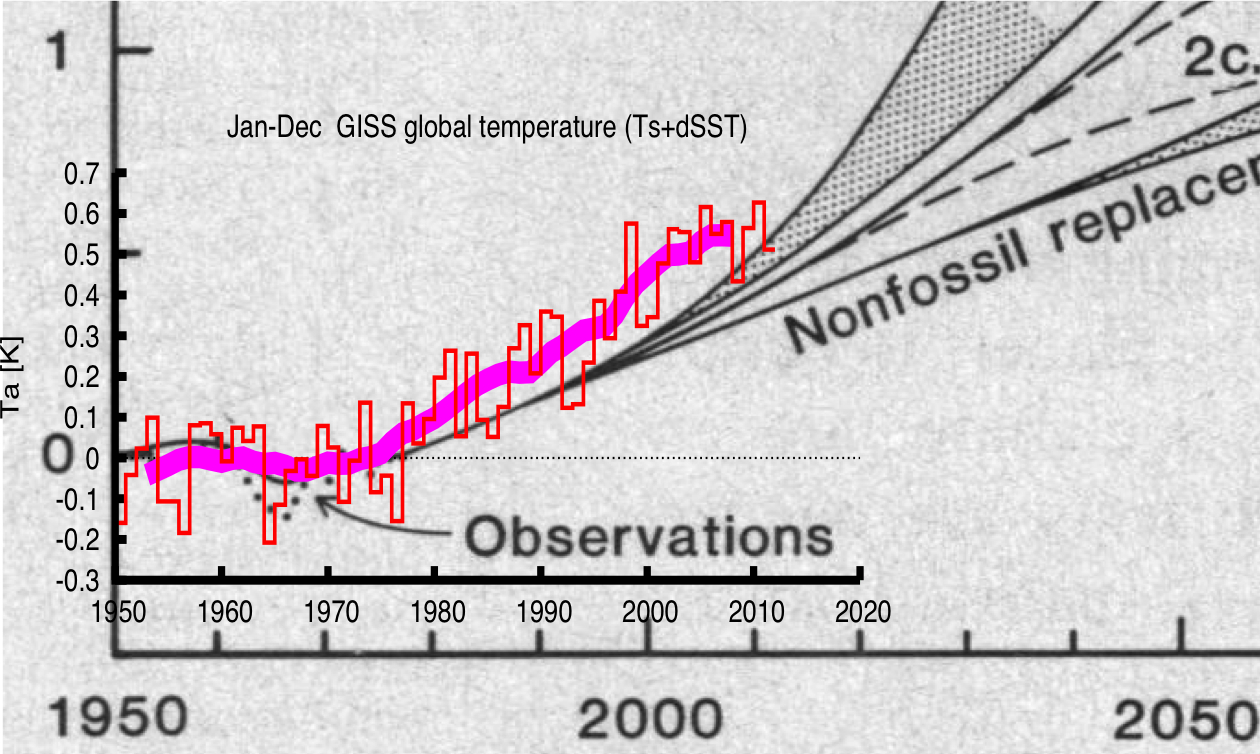 More
here
. Continuing on this trend would lead to temperatures in 2100 that are warmer than anything in tens of millions of years, before the evolution of humans.