Great
video
.
3 year old Gavin Justice-Farmer is devastated when the given the news that his favorite player, Michael Young, will be leaving the Texas Rangers.
No surprise, the video becomes a YouTube hit, then Michael Young hears about it and makes time to hang out with his #1 fan.
Baseball - alive and well.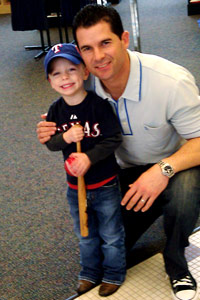 ESPN
article