Forum God/Goddess
Posts: 3520
Joined: Sat Feb 08, 2003 8:40 pm
Location: Studio B of the historic Abernathy Building
Contact:
Golden girl wearing peace symbol earrings during interview with Bob Costas. Nice.
---
Forum God/Goddess
Posts: 1198
Joined: Wed Apr 18, 2007 12:36 pm
Instant celeb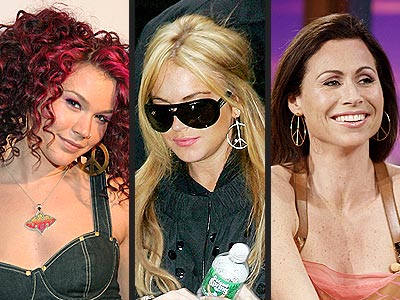 ---
Forum Addict
Posts: 149
Joined: Mon Aug 11, 2008 9:54 am
Location: 301 Troy Dr.
Contact:
Being for peace in time of war is unamerican. since she isn't fer us, she must be agin' us. She's probably an islamofascist, and possibly a member of an al Qaeda sleeper cell. I hope homeland security keeps an eye on her.
---
Forum God/Goddess
Posts: 4235
Joined: Wed Sep 03, 2003 8:56 am
Location: Around here somewhere
Contact:
---
---
Return to "Sports, Recreation & Biking"
Who is online
Users browsing this forum: No registered users and 2 guests