Ars Technica has an article up now on
Satellite Internet: 15Mbps, no matter where you live in the US
.
Apparently, they wanted a picture to illustrate "satellite dishes", so they chose this: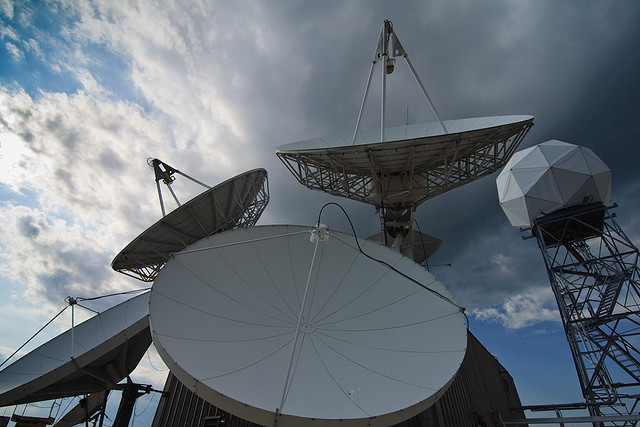 I took one look at it and said "Hey, I know where that is!"
But I think those satellite dishes are a bit outside the price range of most consumers.
The photo was copied from
the flickr site of someone named "billrdio"
, who seems to have lots of great photos. Nice work, billrdio.