After years of being a gadfly in the soft white flank of The Man, Ben Masel is now a godfly.
He is mentioned in this book,
Burning Rainbow Farm:
How a Stoner Utopia Went Up in Smoke, about suspicious a pot farm fire and the murder of Michigan's Harvestfest organizers...shadowy conspiracies and apalling abuse of power.
Excellent, fascinating.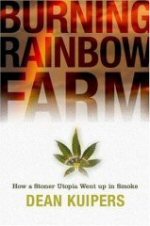 http://www.cannabisculture.com/articles/4735.html
http://stopthedrugwar.org/chronicle-old ... nbow.shtml