---
---
---
---
Pfft. Everyone knows that chicks don't kill shit. Charles Bronson kills people.

Barriques has some good pastries and a decent selection of cheap wine. I've heard different locations have different things, some have soup, some have scotch, etc.

Anyone want to discuss who's coffee is best or whatever?

cubanat, you can probably tell us a thing or two about great coffee, even by good standards. Is Ancorra the best? Is Fair Trade where it's at? What's the absolute best?
---
---
Forum Addict
Posts: 281
Joined: Thu Jun 08, 2006 10:07 am
Location: Ben's
lysander wrote:Charles Bronson kills people.

But that doesn't mean there's not something for him at Barrique's though...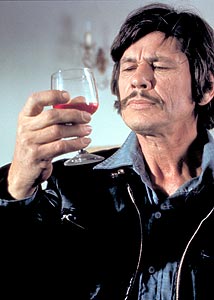 ---
---
---
Return to "Cooking & Food issues"
Who is online
Users browsing this forum: No registered users and 1 guest