Unreal...
http://www.freep.com/story/news/local/m ... /73620704/
"The Oct. 9-10, 1975 visit left an indelible mark on the town of 9,200 nestled beside Lake Cadillac..."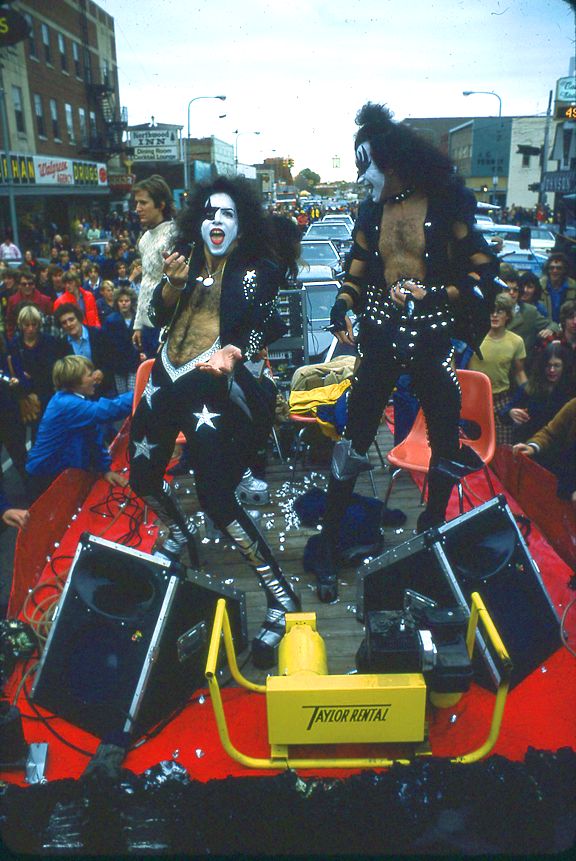 "Neff, an early Kiss aficionado, wrote the band during the 1974-75 season and explained how its music helped inspire the team to seven straight victories. To Neff's surprise, the band responded and asked to be kept appraised of the teams' weekly games..."
"They're running around the football field in knee-high platform boots, trying not to fall. They were playing catch with us and posing for pictures. When we came in from practice – they had crates of guitars in the locker room. I mean Paul Stanley, Gene Simmons in the locker room – it was crazy.''
"As we gathered to say goodbye, out over Lake Cadillac and over the football field here came this gigantic helicopter... It landed right in the middle of the football field and they all got on this helicopter..."